Sports equipment rental is now available! Thanks to the Healthy Kids program, our local libraries now possess sports equipment to borrow, so that all may enjoy winter sports! You must be a member of the Township of Alfred and Plantagenet public libraries to borrow equipment at the sports library.
In October 2022 only, the Alfred Public Library will be hosting a fleet of bicycles available for loan at no cost. Go and explore the freshly made bike tracks at the Larocque Woods!
Please note that a $25 deposit per bike is necessary to rent, and will be refunded upon return of the rented equipment.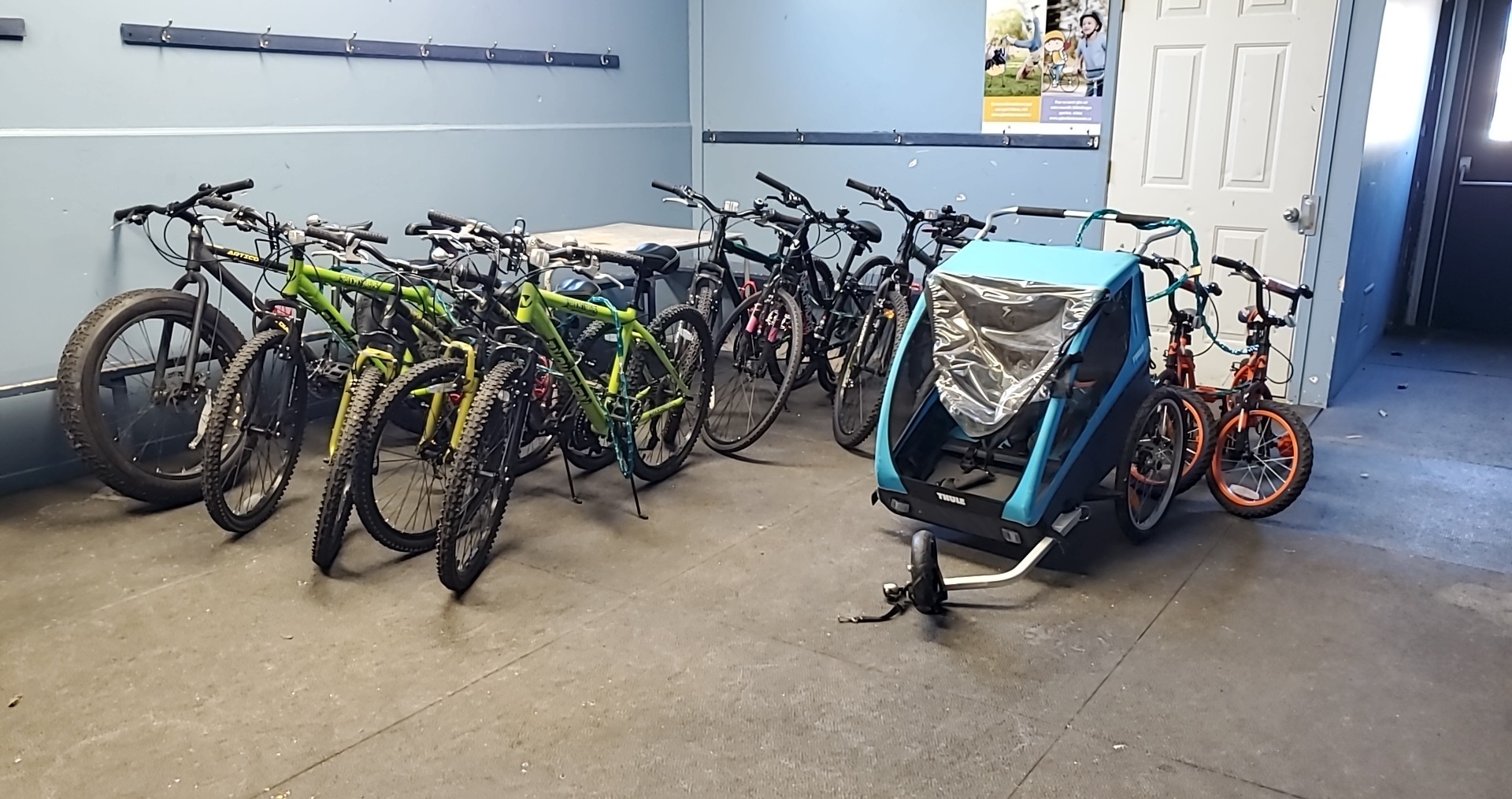 Winter equipment available in our libraries:
Fatbikes (available at Plantagenet Branch only)
Helmets
Skates
Snow shoes
Toboggans
Summer equipment available in our libraries:
Basketballs (available at Plantagenet and Alfred Branches only)
Beach Lacrosse rackets
Bikes - Kids and adults (available at Plantagenet Branch only)
Fatbikes (available at Plantagenet Branch only)
Footballs (adults)
Footballs (youths)
Helmets
Soccer balls
Tennis rackets 2-4 years
Tennis rackets 5-6 years
Tennis rackets 7-8 years
Tennis rackets 8-10 years
Tennis rackets - Men
Tennis rackets - Men and Women
Volleyballs